Vero Beach Seafood Festival this Mother's Day Weekend
Vero Beach, FL – May 13th and 14th, treat Mom to some mouthwatering seafood at the Vero Beach Seafood Festival, held under the Oaks in Riverside Park. Enjoy two-days of Seafood, tasty cocktails, pirates, mermaids, entertainment and plenty of outdoor shopping in the shade at this free admission, authentic Florida style seafood festival.
The Vero Beach Seafood Festival features a wide selection of seafood vendors serving up some delicious dishes including lobster, crab, shrimp, fish, oysters and conch. In addition, there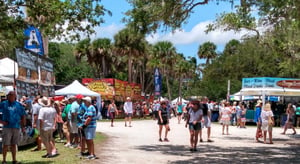 will also be plenty of other non-seafood menu choices for the landlubber in your group.
New this year is the addition of a pirate encampment, as the annual Vero Beach Pirate Festival is now merging with the Seafood Festival which will include some crowd favorites, such as the Quest game, an interactive hunt for wanted pirates, as well as pirate ships, parrots and beautiful mermaids.
Visitors to the Vero Beach Seafood Festival will enjoy live entertainment and can spend their days shopping and exploring the many unique art and craft and tropical themed vendors nestled under the shade of 300-year-old oak trees where you can find everything from clothing, jewelry, hats, to nautical artwork, tropical décor and so much more.
This family-friendly event also has a play per play Kids' Fun Zone for the young ones to enjoy. Be on the lookout for pirates and beautiful mermaids while listening to island and tropical music from Bamboo, soothing steel drums from Keith Anthony Panman and classic tunes from amazing solo artists including Scott Benge, Johnny Debt Prestage, Jason Montero and Jeff Fereshetian.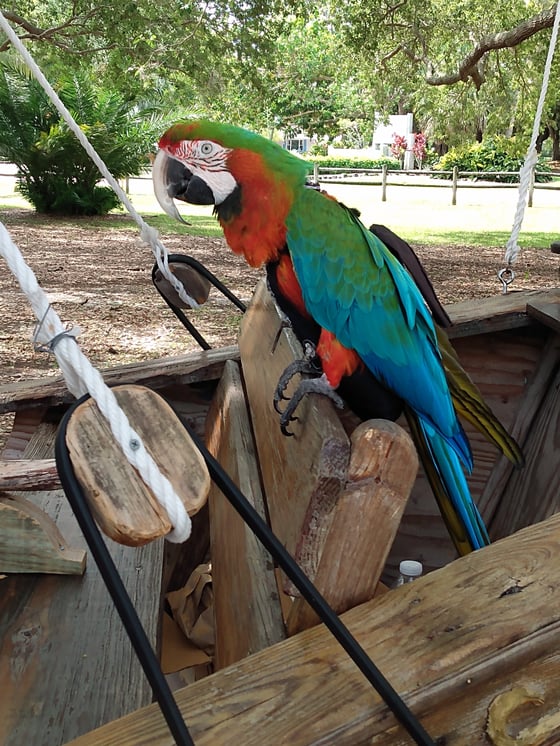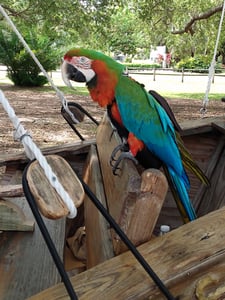 The Annual Vero Beach Seafood Festival takes place this Saturday, May 13th from 11 am to 6 pm and Sunday, May 14th from 11 am to 5pm and is held under the oaks in Riverside Park located at 3258 Riverside Park Drive Vero Beach, FL 32963
Sunday, May 14th is Mother's Day so be sure to bring Mom out for a day of seafood and shopping at this beautiful outdoor park.
​The Vero Beach Seafood Festival will be collecting Canned Goods and other Non-perishable Foods donations for the Treasure Coast Food Bank at the Vero Beach Chamber of Commerce booth near the festival's entrance. 
The Treasure Coast Food Bank is a recognized 501(c)3 non-profit organization that distributes food and needed products to over 200+ Partner Agencies along the Treasure Coast. 
Location: Riverside Park 3258 Riverside Park Drive Vero Beach, FL
Dates: May 13th and 14th, 2023
Event Hours: Saturday 11 am to 6 pm, and Sunday 11 am to 5 pm
Cost: Admission is Free – Parking is Free. A Buck-N-Ear ($2.00) Contribution is greatly appreciated. 
The Vero Beach Seafood Festival is sponsored in part by, The Vero Beach Chamber of Commerce, POTTC Events, Professional Concessions Inc., Southern Eagle Distributing, Kona Big Wave, Mermaid Vodka, iHeartMedia 103.7 WQOL, 99.7 Jack FM, Pirate Radio of the Treasure Coast, Hometown News, Vero Beach Flash, Vero Vine, Gotta Go Green,
TreasureCoast.com,
Macaroni Kid Vero Beach and Milton Mayberry Enterprises.