SUV slams into condo in Stuart
Stuart, Fl  (treasurecoast.com)  –  An SUV crashed into a condo in Stuart. The two residents escaped unharmed.
The crash happened Saturday around 9 a.m. at a condo along Kanner Highway.
Here is  the info from Martin County Fire Rescue :
Numerous people are lucky to be alive after an SUV
#crashed
into an occupied condo this morning in Stuart.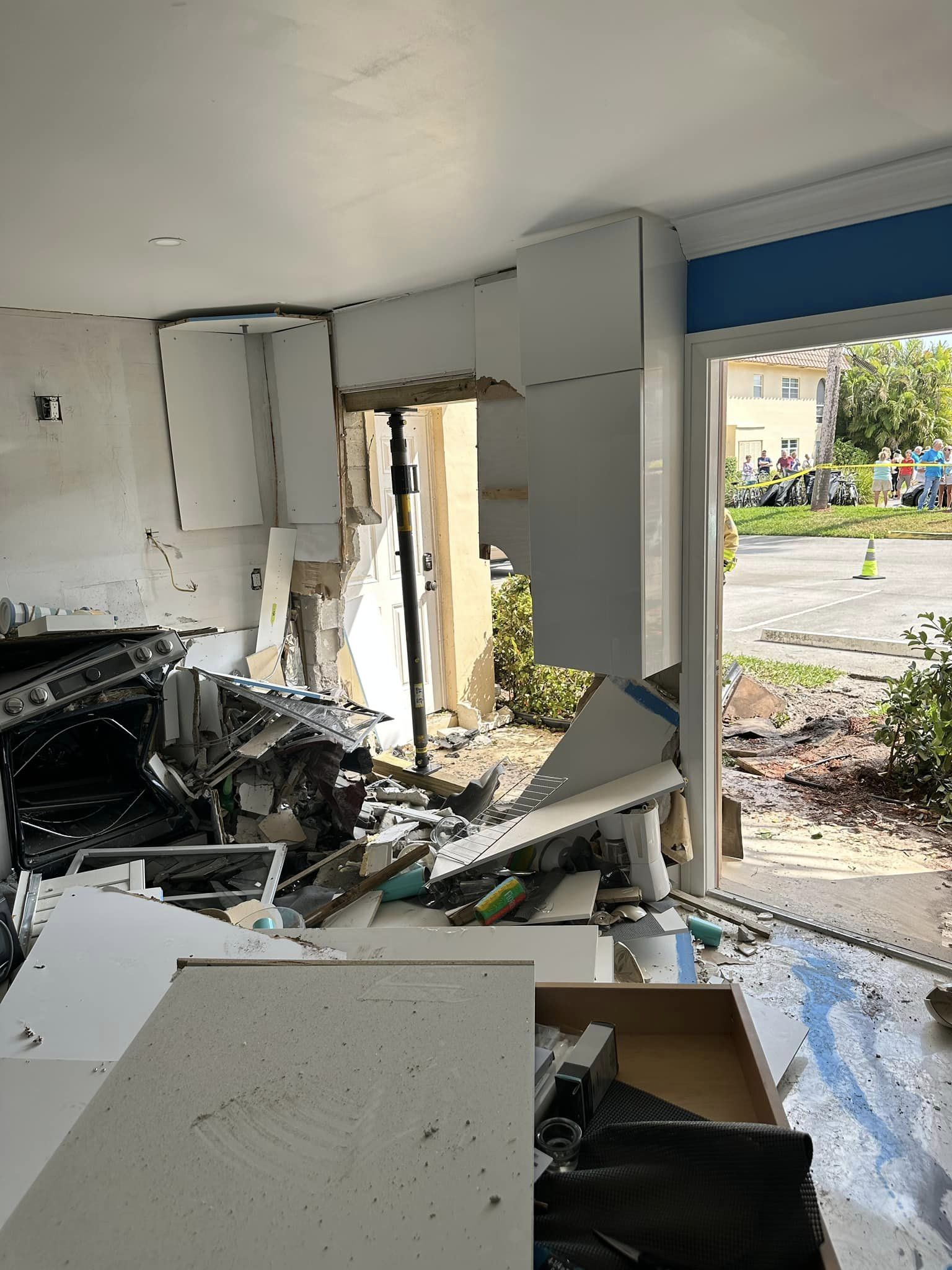 In what appears to have been an accident, the vehicle traveled around 450 feet through a parking lot – without hitting any other vehicles – and slammed into the kitchen area of the condo.
2 occupants in the home were in another bedroom and managed to
#escape
out the back of the condo unharmed.
2 individuals in the vehicle were hurt; one suffered serious injuries and the other had non-life threatening wounds.