PSLPD searching for 93-year-old woman with dementia
Update at 7:45pm – Ana is still missing at this time. Officers and Detectives conducted an extensive search of the area today with the assistance of drones, ATV, the MCSO and SLCSO Helicopter and the MCSO Bloodhound. Officers will continue searching for Ana throughout the night. We thank our residents for their assistance throughout the day and urge the community to remain observant and to please call 911 with any information about Ana's whereabouts.
Port St.Lucie, Fl (treasurecoast.com) -The
Port St. Lucie
Police are  actively searching for a missing 93-year-old woman with dementia. Ana Delacruz was last seen at 9:40am when she walked away from her house in the 2400-Blk of SE Melaleuca Blvd. She was wearing a teal dress with white flowers.
PSLPD
Drone Unit and Officers are currently on scene and searching the area.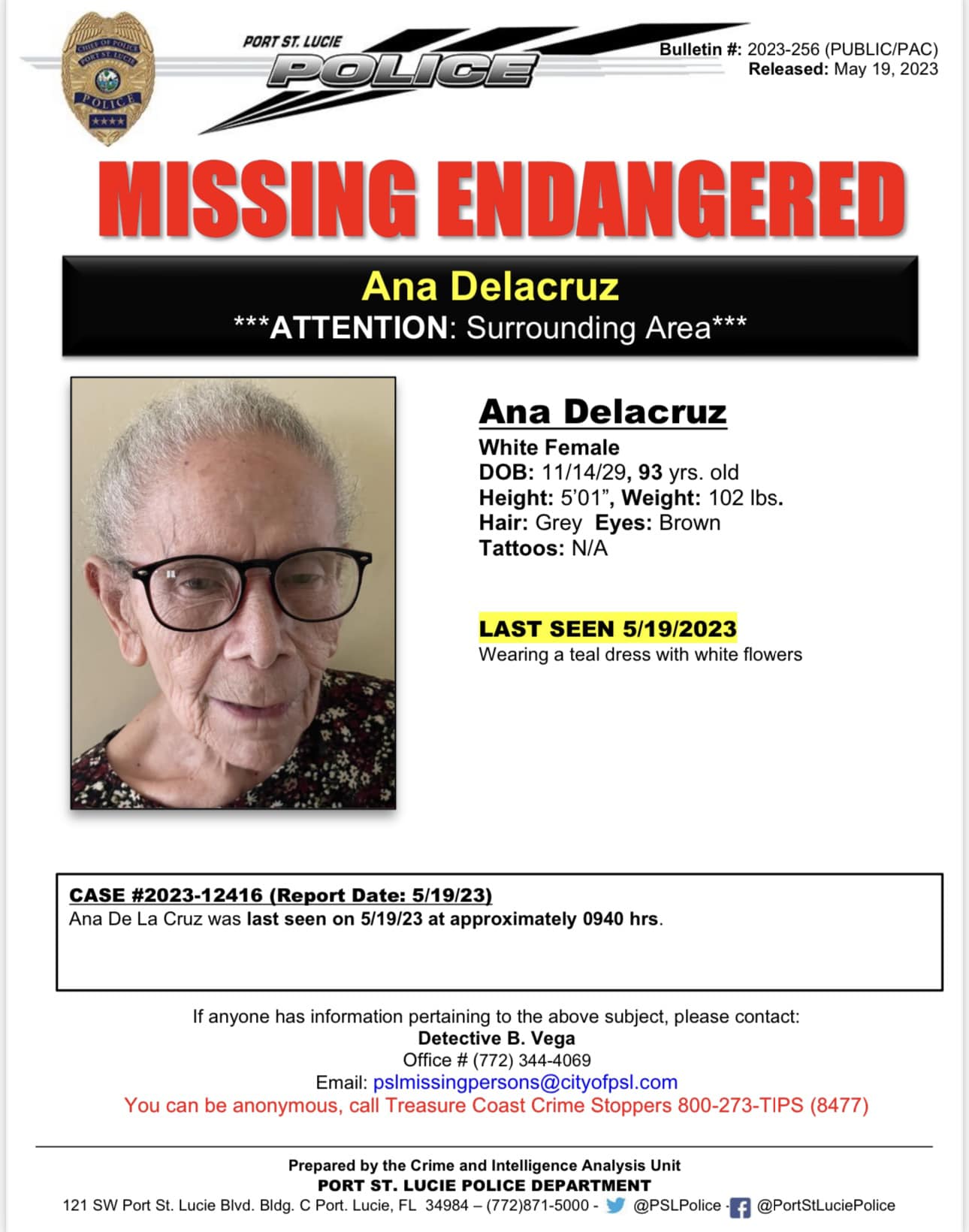 Update at 2pm – Ana is still missing at this time. She is new to the area and does not have a cell phone. Officers have deployed drones, the SLCSO Helicopter, and MCSO Bloodhound but are unable to locate her. Witnesses have advised Ana was last seen walking eastbound on Melaleuca Blvd earlier this morning. We urge the community to call 911 with any information. There will be a heavy police presence as Officers continue to search.