PREPARE FOR A SHUCKIN' GOOD TIME 
Fort Pierce, FL – The 12th Annual Fort Pierce Oyster Fest returns to Veteran's Memorial Park and River Walk Center, April 22nd & 23rd, 2023.
Oyster Fest celebrates the Fort Pierce Waterfront and all of its bounty with delicious oysters, tasty seafood dishes, tropical drinks, a nice lineup of entertainment and a wonderful assortment of arts and crafts and nautical themed vendors along with unique merchandise booths to shop and explore.
In addition to the many oyster dishes at the north end of the festival, there will also be plenty of other delicious seafood and landlubber delights at the southern end including lobster, shrimp, conch, crabs, fish and a shell of a lot more. 
Entertainment will include a good mix from Rock to 
Island and Caribbean tunes with 
Jupiter Trailer Trash, Bamboo, Jason Montero, Johnny Debt Prestage, Scott Benge, Jeff Fereshetian, and Keith Anthony Barbrie. Be sure to visit the festival's web site for performance times. While at the festival be sure to take the opportunity to meet a real mermaid. Children will love the kids' fun zone where they can pay per play all day.
The Fort Pierce Oyster Festival has been dedicated to saving its shells and is on track to have contributed more than 25 tons of these shells over the years. Guests are asked to save their shells by placing them into yellow pails located next to trash cans throughout the festival.
The Oyster Festival typically brings in around15,000 attendees each year. Opportunities are still available for sponsors, vendors, as well as volunteers and oyster shuckers.
2023 Oyster Menu

Raw Shucked Oysters, Steamed Oysters, Fried Oysters, Oyster Po' Boys, Char Grilled Oysters, Oysters Rockefeller, Oysters Italiano and Oyster Shooters made with your choice of vodka or beer.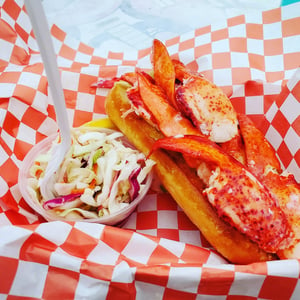 For more information, please visit the festival's web site: 
www.fortpierceoysterfest.com
 or contact Kathy Gilbert at POTTC Events (561) 792-9260.

The Fort Pierce Oyster Festival will also be accepting canned goods and other non-perishable food donations at the Southern Entrance Tent to help support the Treasure Coast Food Bank.
 

Location: Veterans Memorial Park / Riverwalk Center 600 North Indian River Drive, Fort Pierce, FL 34950

Dates & Event Hours: April 22nd & 23rd, 2023 Saturday 10am to 6pm, & Sunday 10am to 4pm
Admission is Free (Voluntary Contributions are Greatly Appreciated) – Free Parking at the City Parking Garage – Oyster Fest is Pet Friendly (Well behaved pets on a leash are welcome)  
The 12th Annual Fort Pierce Oyster Fest is sponsored in part by POTTC Events, Professional Concessions Inc., Southern Eagle Distributing, Corona Extra, Mermaid Vodka, Hometown News, 99.7 Jack FM, 103.7 FM WQOL, Pirate Radio of the Treasure Coast, Treasure Coast.com, Vero Vine, Macaroni Kid Port Saint Lucie, and the Treasure Coast Food Bank.


.