IRC Sheriff:  Wanted Fentanyl Felon Off the Streets!
Indian River County, Fl (treasurecoast.com)- The
Indian River Sheriff
have reported they have arrested a wanted Fentanyl Felon!
Here is the info:
Earlier today, The
Indian River
County Sheriff's Office Street Crimes Unit located 32-year-old wanted person, Justin Kalinowski hiding in a home near the 1300 block of 26th Avenue Southwest.
Kalinowski had multiple felony warrants for:
– FTA Possession of Fentanyl
– Possession of Fentanyl
– Possession of Drug Paraphernalia
– Misdemeanor FTA for Driving Without a License.
Numerous announcements were made at the front door and no one responded.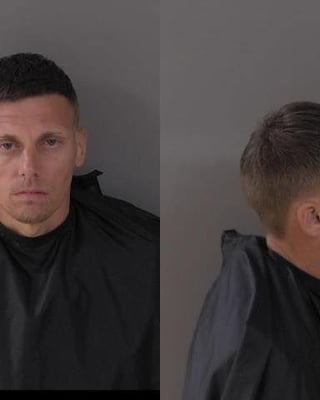 As such, entry was made after numerous K9 announcements were made for Kalinowski to come out and turn himself in.
K-9 Bane successfully located and apprehended Kalinowski who was hiding under a blanket inside a closet.
Kalinowski will be starting the new year in the Indian River County Jail.