Historic canon unveiled in Fort Pierce
Fort Pierce, Fl (treasurecoast.com)- A historic canon was unveiled in
Fort Pierce
.
The 1715 Spanish Treasure Cannon was unveiled after lying dormant for hundreds of years and is the first cannon brought to the surface in over 40 years.  The
City of Fort Pierce
celebrated this unique treasure and is now on display for all to witness.
The City of Fort Pierce said this:
The City would like to thank Captain John Brandon of the 1715 Queens Jewels, Matt Samuel of the Keep Fort Pierce Beautiful Advisory Board, and of the Lions Club who was also a huge help, monetarily, in seeing the project through from start to finish. Furthermore, thanks to the City of Fort Pierce Public Works Department staff, Aaron Netherton, and along with other community partners for making this all possible.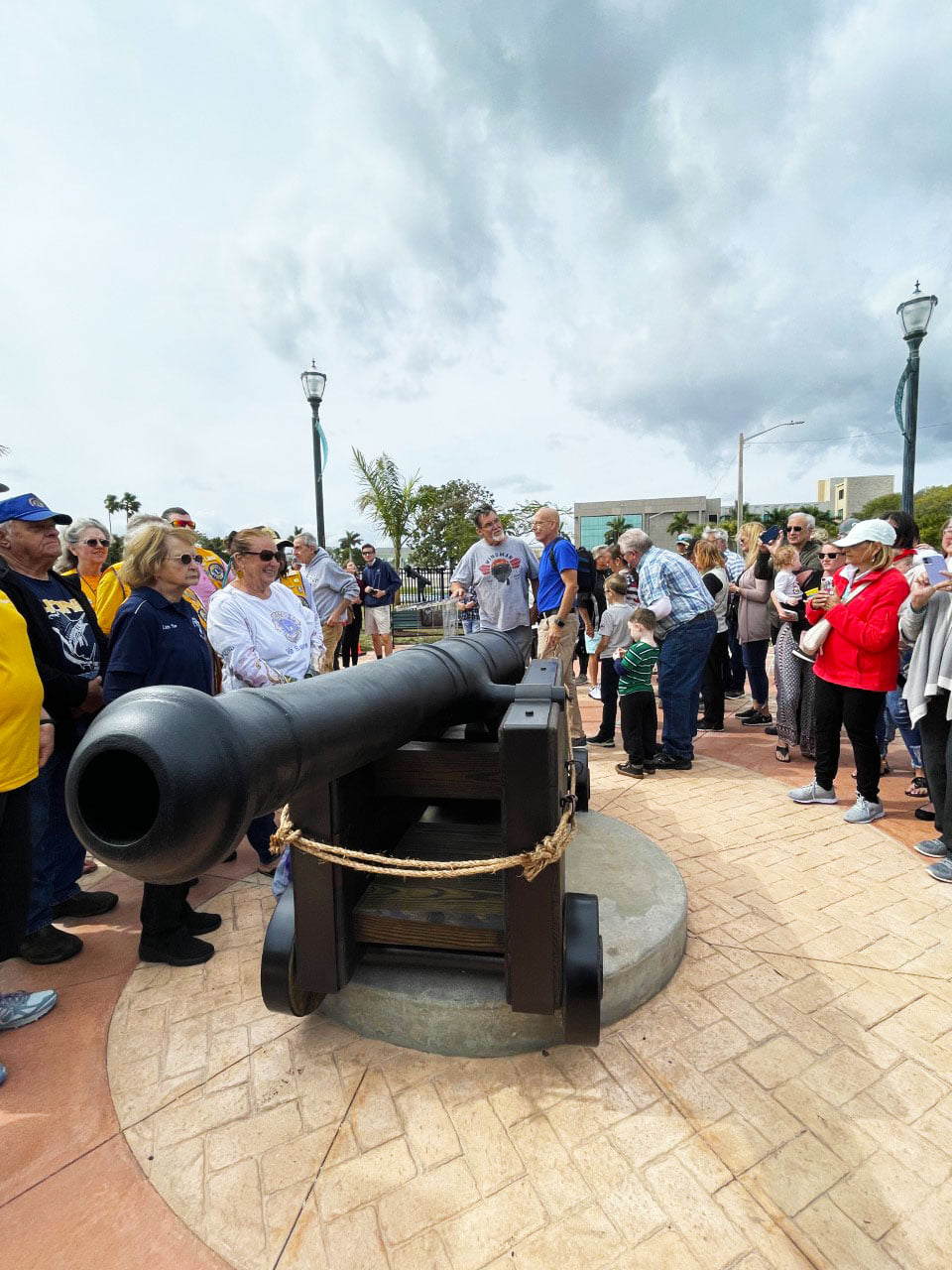 ABOUT THE CANNON:
For more than 300 hundred years, a cannon from the 1715 Spanish Treasure Fleet sat in the Atlantic, just north of Fort Pierce. The discovery was made by Captain John Brandon of the 1715 Fleet-Queens Jewels LLC and Captain Danny Porter of the Seatrepid who worked effortlessly to retrieve the relic. The cannon resurfaced on August 13, 2018, and was brought to the docks of Fisherman's Wharf where it was hoisted out of the water by crane, making land for the first time in centuries. The cannon was transported to the City's Public Works compound to undergo the restoration process, prepping it for public display at the Melody Lane Fishing Pier Plaza.
"(It) doesn't happen often," Captain John Brandon said. "The last cannon that was brought up from the 1715 Fleet was about 30, 35 years ago. … This one might be the last one for several generations."