Happy Nurses Week to all the Nurses!
The 2023 Nurses Week theme "Nurses Make a Difference: Anytime, Anywhere – Always" honors the unwavering commitment of  nurses to their patients, and the value they provide to the unified health care team in accomplishing their medical readiness mission.
Nurses have always been here. During the pandemic they showed how relentless they were.
http://nursingworld.org/NationalNursesWeekHistory-2015
National Nurses Week History
National Nurses Week begins each year on May 6th and ends on
May 12th, Florence Nightingale's Birthday.
Florence Nightingale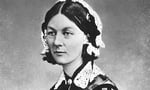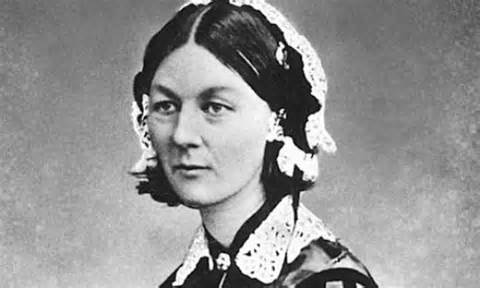 http://www.biography.com/people/florence-nightingale-9423539#synopsis
In the early 1850s, Nightingale returned to London, where she took a nursing job in a Middlesex hospital for ailing governesses. Her performance there so impressed her employer that Nightingale was promoted to superintendant within just a year of being hired. The position proved challenging as Nightingale grappled with a cholera outbreak and unsanitary conditions conducive to the rapid spread of the disease. Nightingale made it her mission to improve hygiene practices (wash your hands!), significantly lowering the death rate at the hospital in the process. The hard work took a toll on her health. She had just barely recovered when the biggest challenge of her nursing career presented

itself.In

 October of 1853, the Crimean War broke out. The British Empire was at war against the Russian Empire for control of the Ottoman Empire. Thousands of British soldiers were sent to the Black Sea, where supplies quickly dwindled. By 1854, no fewer than 18,000 soldiers had been admitted into military 

hospitals.At

the time, there were no female nurses stationed at hospitals in the Crimea. The poor reputation of past female nurses had led the war office to avoid hiring more. But, after the Battle of Alma, England was in an uproar about the neglect of their ill and injured soldiers, who not only lacked sufficient medical attention due to hospitals being horribly understaffed, but also languished in appallingly unsanitary and inhumane conditions.
What is the nurses Prayer for Nurses Week?
Gentle God, we ask you to draw near to these women and men who have given their lives in service to others. Fill their minds and their hearts with your wisdom and mercy that they might truly be your hands and feet in our institution. Grant them the perseverance and strength needed to do their job well.
How do you make nurses feel valued?
Say "thank you" and "great job" as often as possible.
What is the nurse's prayer?
Dear Lord, Help me to be the best nurse that I can be. Bless me with the words to impart knowledge with gentility, patience, and a kind bedside manner. Give me the vision to see those who are struggling with their illness and the ability to help them understand it.
I'm a blessed to work beside all of you.
Famous fictional Nurses:
Just for fun!
Famous Fictional Nurses
Some inspire us. Some scare us. Sometimes we channel them.
"Hot Lips" Houlihan: This character in the TV show M*A*S*H was based on a Korean War Nurse, "Hotlips Hammerly." The most watched episode in U.S. television history took place in the series finale, when she kisses Hawkeye Pierce.
Audrey March Hardy: One of the most famous hospital shows was General Hospital, and one of the most famous characters was Audrey March Hardy, played by Rachel Ames from 1964 to 2007.
Samantha Taggart: One of the most popular modern medical dramas is ER. Samantha Taggart is one of the most drama-ridden nurses on TV, punching out the abusive patients of boyfriends and blowing away her estranged husband when he tries to kidnap her.
Carla Espinosa: The wife of surgical intern Chris Turk, Carla Espinosa is an extremely capable and feisty nurse on the show Scrubs. She is the head nurse, and tries to help those less fortunate.
Some of my favorites from this list http://en.wikipedia.org/wiki/List_of_fictional_nurses
Abby Lockhart from the television series ER
Annie Wilkes from Misery
Carol Hathaway from the television series ER (now wife of mr big on her own show)
Charlotte Diesel from the Mel Brooks movie High Anxiety

nurse ratched

Nurse Ratched from Ken Kesey's novel One Flew Over the Cuckoo's Nest

Nurse Betty

Nurse Betty was an American comedy film from 2000 featuring Betty Sizemore, a Kansas waitress who was, in fact, not really a nurse. After witnessing her husband's murder, Betty starts obsessively following an actor from her favorite soap opera. The actor is a doctor on the show, so Betty pretends to be a nurse, believing she is a character in the soap opera.

7. Gaylord "Greg" Focker

Gaylord Focker, or Greg, as he prefers to be called, is a male nurse in Meet the Parents. Greg has trouble getting the approval of his fiance's father, who looks down on Greg for working in a profession typically associated with women. Although we don't get to see much of Greg at work, from what we do get to see of his personality, it seems like nursing may be a good fit.
Here's to another great year of good compassionate nursing and great outcomes.
All the Best!
Cyndi Lenz RN