Fort Pierce Police asking Publics help to id and locate two armed robbery suspects
On Wednesday, May 17, 2023, at approximately 4:35 p.m., officers responded to Rainbow Smoke Shop, located at 850 South 21st Street, Unit K. The investigation revealed that two masked suspects entered the business. One of the suspects brandished a weapon and demanded money from an employee. After taking an undisclosed amount of cash, the suspect ran toward the exit, where the second suspect was waiting at the door. Both suspects then fled the area on foot heading south.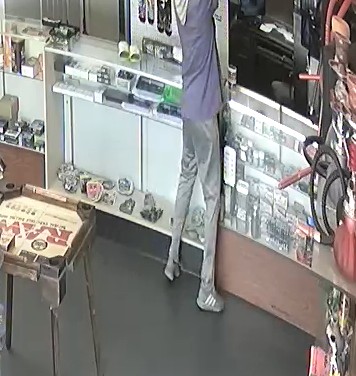 The first suspect is described as a black male standing about 5-foot-10-inches to 6-feet tall and weighing 140-150 pounds. He was wearing a blue beanie, black mask, light blue shirt with a white design in front, gray jogger pants and gray Adidas shoes. The second suspect is described as a black male standing 5-foot-11-inches to 6-foot-1-inches tall and weighing 130-140 pounds. He was wearing a dark-colored hoodie, a dark mask and dark pants.
This case remains under an active investigation. Anyone with information about the crime or the suspects is asked to contact Detective Jesse Love at 772-467-6943, 772-302-4790 or
[email protected]
. If you wish to remain anonymous, call Treasure Coast Crime Stoppers at 1-(800)-273-8477. These suspects are considered to be armed and dangerous and shouldn't be approached.