Florida Fall Spa Getaways
By Georgina Cruz
Legendary explorer Ponce de Leon came to Florida in search of the Fountain of Youth some 500 years ago, but he did not find it. Modern travelers, however, are able to find rejuvenation here with our fabulous beaches and our great resort spas. Maybe you are tempted by a vibrational sound therapy massage followed by an Experience Shower with nine jets, sounds and lights, and a bit of blissful relaxation at a Solarium with a babbling fountain at the Four Seasons Orlando? Or maybe you would like a treatment with coconut oil, inspired in the exotic Indonesian island of Bali followed by time in a Meditation Garden at the Mandara Spa in the Walt Disney World Swan And Dolphin Resort? Without a doubt, I'm tempted, and for sure, Ponce de Leon would be too if he only could!
One of the best times of the year to pursue rejuvenation in Florida is autumn. In the fall, Florida staycations are pleasant… Temperatures drop some, offering a respite from the heat of the summer and rates at hotels and resorts also go down.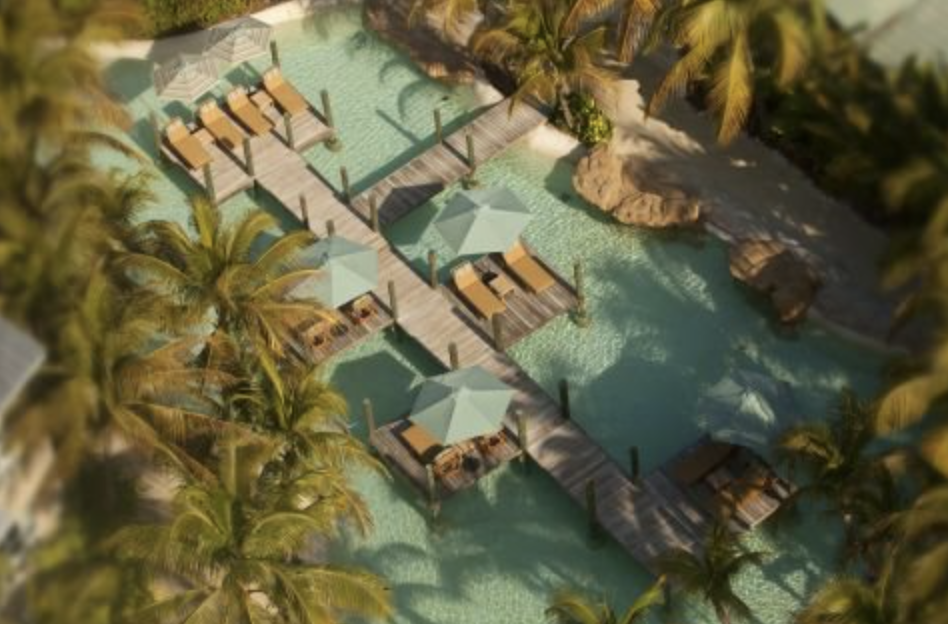 It's an ideal time for a holiday that includes a stay at a resort spa as these facilities, with Covid protocols in place, offer relaxing treatments for the body and skin, exercise classes and various activities such as yoga, and thus help prepare us physically and mentally for the busy end-of-year season with its shopping, decorating, cooking and holiday greeting card activities. Here are some Florida spas to consider in popular destinations:
Fort Lauderdale
Property: The Spa at Marriott's Harbor Beach Resort.
Location: 3030 Holiday Drive, in the heart of the city. The resort is on 16 beachfront acres and has a private beach and a tropical-lagoon-style pool.
Facilities: A 22,000-square-foot spa by the sea, it offers a varied menu of treatments; beauty salon services; gym and exercise classes, and a pool for the use of spa customers.
Lake Buena Vista —

Property: The Spa at Four Seasons Orlando.

Location: 10100 Dream Tree Blvd., Lake Buena Vista.

Facilities: 18 treatment rooms offering an extensive menu of therapies including detoxifying cupping, vibrational sound therapy, cryotherapy, hydrating oxygen facials, vitality drips and vitamin injections by a doctor, and a variety of other treatments; Experience Shower (with nine jets and ability to regulate water pressure, lights and sound); beauty salon; fitness studio; tranquility lounge and solarium with zero gravity loungers. Active pursuits in the resort include golf, tennis and a water park with pools, slides and lazy river onsite.
Orlando
Property: Mandara Spa in the Walt Disney World Swan & Dolphin.
Location: In the Walt Disney World Swan & Dolphin Resort, a Marriott resort, steps away from Epcot and Disney's Hollywood Studios (guests are able to walk or take free boats to those two parks and free buses to other Disney World parks and attractions).
Facilities: A 10,500-square-foot spa, it is inspired by the lovely and legendary Indonesian island of Bali. It offers Balinese décor, beauty salon, and a Tea Garden, Meditation Garden and other relaxing areas, as well as a variety of massages and treatments utilizing exotic ingredients such as frangipani, coconut and lava rocks.
Info: www.swandolphin.com.
Vero Beach
Property: Costa d'Este Beach Resort & Spa.
Location: Facing the Atlantic Ocean in Vero Beach.
Facilities: The Costa d'Este Spa offers a varied menu of treatments, a salt room experience, massages and facials as well as salon services including mani-pedis and hair removal. Wellness activities include sunrise yoga.
Miami Beach

Property: The Spa at Carillon Miami.

Location: Beachfront in Miami Beach.

Facilities: This 70,000-square-foot spa has a thermal suite and rooftop Jacuzzi and pool; steam room, rain showers, sauna, footbaths, igloo, inside Jacuzzi, thermal loungers and more.
 Palm Beach
Property: The Spa at The Breakers.
Location: On 140 oceanfront acres in Palm Beach.
Facilities: The Spa at the Breakers offers massages and other body treatments, salon services and a menu of physical activities including yoga and water exercises.
Info: www.thebreakers.com.
Key West
Property: Caribbean Spa at Pier House Resort.
Location: One, Duval Street, in the heart of the Last Key by the Gulf of Mexico.
Facilities: It has nine treatment rooms for such services as the "Caribbean Coma Massage," and treatments utilizing milk and honey, among others. There is a beauty salon, steam room and hydrotherapy cascade. Info: www.pierhouse.com.
Islamorada
Property: The Cheeca Lodge & Spa.
Location: This 27-acre seaside resort in the Florida Keys is surrounded by tropical vegetation and cascades.
Facilities: The 5,700-square-foot spa offers massages, facials, yoga and personal trainer services. A specialty is the Jade Stone Facial.
Info: www.cheecaspa.com.
Georgina Cruz is a freelance travel writer based in Vero Beach.