Treasure Coast Theatre presents "I Love You, You're Perfect, Now Change"
Treasure Coast Theatre begins 2023 with the award-winning musical comedy, "I Love You, You're Perfect, Now Change." The show runs from January 6th through January 22nd. February 20th. With book and lyrics by Joe DiPietro and music by Jerry Roberts, this was the second longest-running Off-Broadway musical in history.
"I Love You, You're Perfect, Now Change" is presented in the form of a series of vignettes connected by the central theme of love and relationships. The play's tagline is "Everything you have ever secretly thought about dating, romance, marriage, lovers, husbands, wives and in-laws, but were afraid to admit."
With few exceptions, the scenes stand independent of the others but progress in a fashion designed to suggest an overall arc to relationships throughout the course of one's life. A first date, for example, comes before scenes dealing with marriage, and scenes dealing with marriage come before those dealing with childbearing.
Despite the large number of characters, the show is typically done with a comparatively small cast: The production at Treasure Coast Theatre uses a cast of five – Michael Beecher, Jennifer Goodman, Jamie Josephs, Pete Morello, and Sharon Owen. The show is directed by Heidi Condon, who directed last season's smash hit, "Nunsense: the Musical."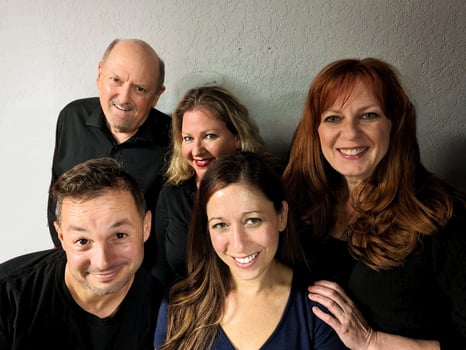 "I Love You, You're Perfect, Now Change" opens on Friday, January 6th. The show runs for three weekends from Friday, January 6th to Sunday, January 22nd. Performances are held at 8pm on Friday and Saturday and 2pm on Sunday. Tickets are $30. Discounts are available for groups of ten or more, students with ID and season tickets.
Treasure Coast Theatre is a relatively new theatre located at 10175 South Federal Highway, Port St. Lucie, FL in the Town Centre Shopping Plaza. The theatre can accommodate 54 theatregoers, including up to 4 wheelchairs.
For more information or to purchase tickets, call the box office at 772-418-2439 or visit the Theatre's website at https://treasurecoasttheatre.com/i-love-you.
Back to TreasureCoast.com
Treasure Coast Insider with Anna Valencia Tillery
Florida Family Insiders … A Travel Vlog
Real Estate Blog by Diane Lott