Cristobal strengthens to Tropical Storm, should make landfall Sunday
Miami, Fl (treasurecoast.com)- Tropical Storm Cristobal strengthened strengthened  to  50mp Saturday morning.
Conditions are expected to deteriorate starting tonight for the Northern Gulf Coast. Tropical Storm Warnings are now in effect on the coasts of Louisiana, Mississippi, Alabama, and parts of the Florida Panhandle.
As of 3 p.m. Saturday, Tropical Storm Cristobal is located approximately 300 miles SSW of the mouth of the Mississippi River and has maximum sustained winds of 50 mph moving north at 12 mph.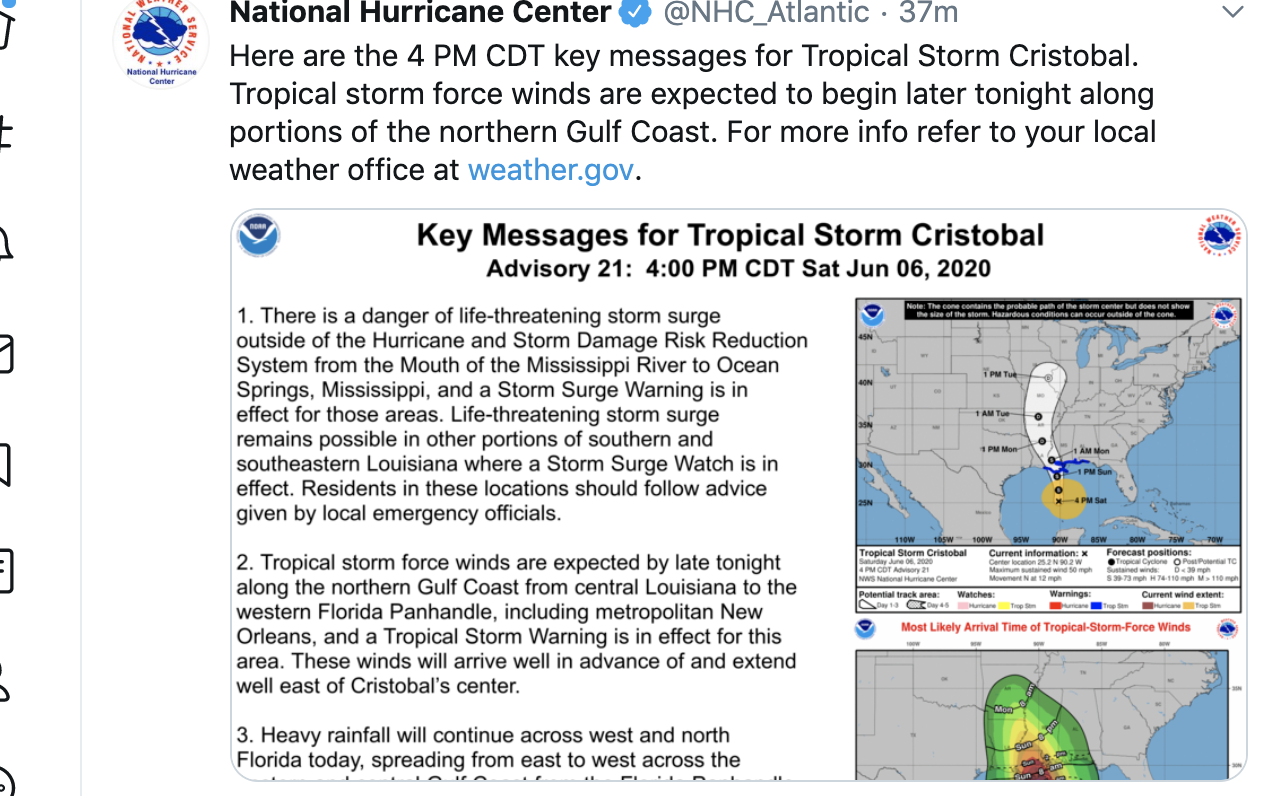 Cristobal's track remains consistent as landfall will occur somewhere along the Louisiana coast Sunday evening.
Isolated tornadoes will be possible this afternoon and
evening across west central Florida, and early Sunday morning along
the north central and northeast Gulf coast.

Stay on top of the local news and events! Sign up for alerts or daily digests at http://www.treasurecoast.com
For more news and events visit us at
https://www.facebook.com/Treasurecoast/
Please make sure to bookmark our Hurricane Center