Arrested: Man who shot dog in Jupiter
Palm Beach County, Fl (treasurecoast.com) – 19-year-old Benjamine Brown has been arrested for the shooting of a dog that took place in Jupiter.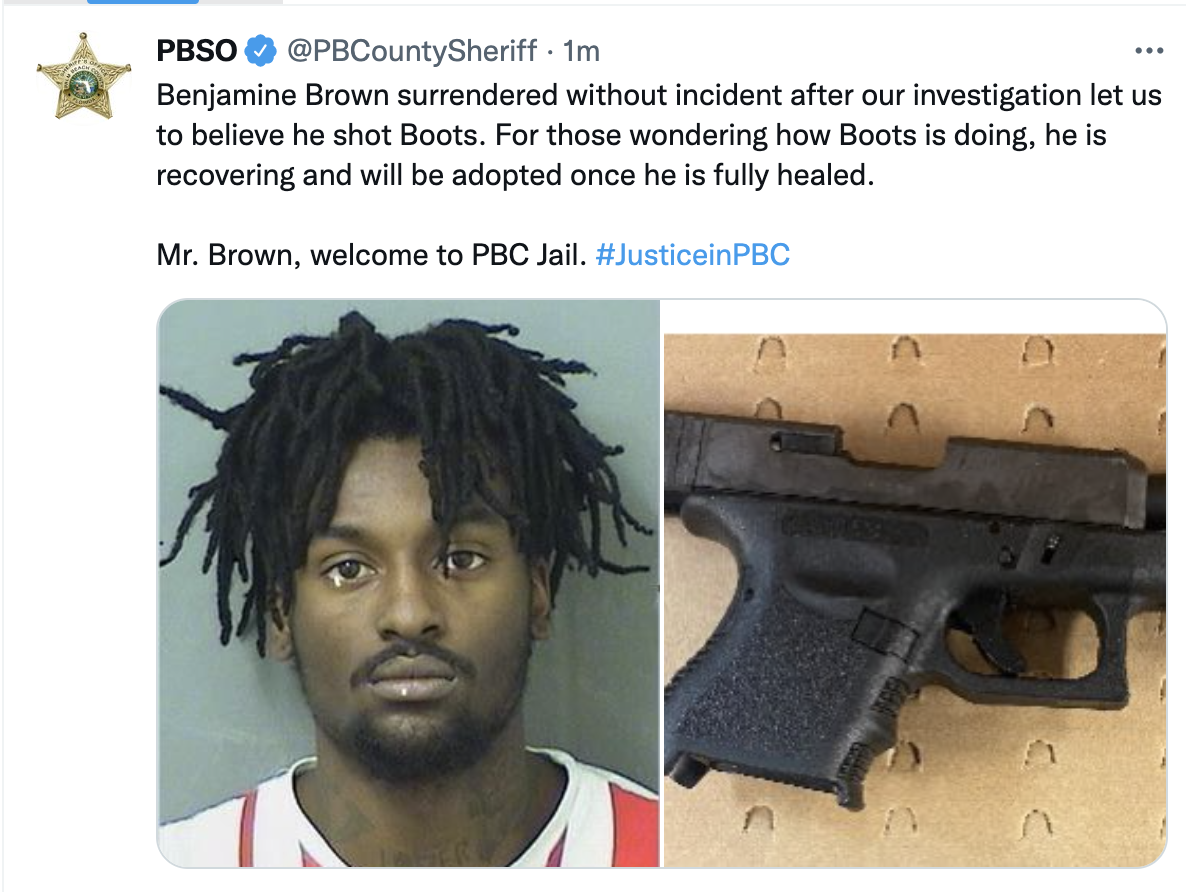 According to the Palm Beach County Sheriff's Office he was arrested on Tuesday for shooting a male dog on April 2.
The male dog — a chocolate lab mix named Boots — suffered a gunshot wound to the snout at Kennedy Estates Park.
The  Jupiter police are looking for the man who shot a dog.
The Palm Beach County Sheriff's Office says it happened on April 2 around 7:15 p.m.
Investigators say a four-door Honda Accord (sports model) drove into Kennedy Estates Park on Booker T. Boulevard with three people in it. A black man got out of the vehicle, approached the dog, and fired one round into the snout of Boots, a one-year-old, 45 pound dog.
After the shooting, the man got back into the car and drove off.
The police believe he is a black man, 6 ft tall, thin with short dreadlocked hair with red highlighted tips.  He  was wearing a black hoodie sweatshirt and black pants. With him was a white man & a white female.
Boots suffered a fractured lower right jaw bone. The shooting knocked some of his teeth out as well. He was taken to an emergency vet and is currently recovering.