Adopt Wild Doogy Plum & Marley
Adopt Wild Doogy Plum & Marley
Wild Doogy Plum arrived at HSTC with a broken ankle. After months of treatment and bandage changes, and we are happy to announce that he is finally available for adoption! Wild Doogy Plum is the sweetest bunny despite all odds. He loves to give you kisses (licks) and just wants to be near his humans. This special bunny is looking for a very special family who will understand his medical needs and provide follow up care as needed.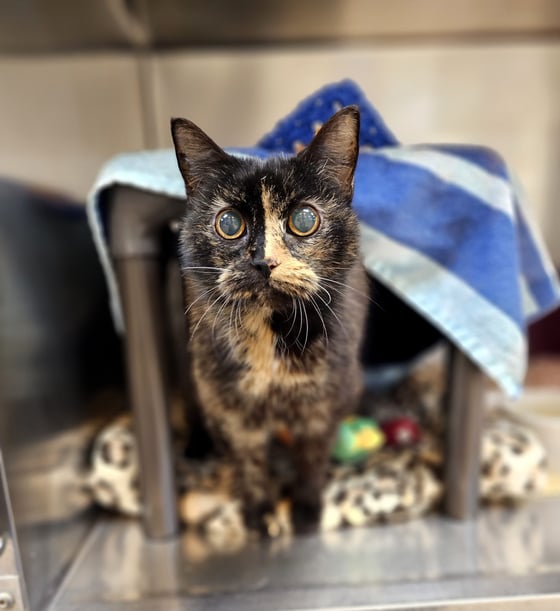 Adopt Wild Doogy Plum & MarleyMarley is a 14-year-old female cat who arrived at HSTC in the beginning of April. This beautiful girl is blind and was in the same home all her life. As you can imagine, she is very confused and not sure of her new surroundings. Despite her situation, Marley is the sweetest cat you'll ever meet. She loves attention and to get her chin scratched. All she wants is to be near you. At 14-years-old, Marley is looking for a quite retirement home with an adopter who can provide endless love and cuddles.
These pets and many more are available for adoption through the Humane Society of the Treasure Coast main shelter and thrift stores. Normal adoption hours are Monday through Saturday 10am to 5pm and Sunday 10am to 4pm. Have a question? Give us a call at 772-223-8822. View all available pets online at hstc1.org!